Work on your emotions and move on from grief!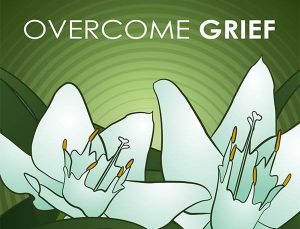 Losing someone we love is the hardest experience any of us will ever face. The pain and the void it leaves us with can be overwhelming and immeasurable. Feels of grief are a normal and healthy response to a loss such as bereavement. But for many people it can be difficult to progress through the feelings of grief and onto the next stage of their lives. Does it feel like you will never be able to move on and enjoy your life again?
The emotions we feel during times of grief are numerous and varied. Sadness, anger, fear, anxiety, appreciation, loneliness, denial, and acceptance – all of these feelings seem to exist simultaneously and then suddenly not at all, replaced by the monumental emptiness that is our loss. At times it can seem like things will never feel normal again, but they can. By working on your thoughts, those negative emotions can fade.
With the help of hypnotherapy you can let those feelings begin to fade away. Your loved one will still be there in your thoughts – but by working on your emotions bit by bit, you can choose to progress through the grieving process and onto the next stage of your life in a calm and relaxing way. They would want you to recover and enjoy your life again as soon as you can.
Imagine what it would be like to:
Break free from the feelings of loss!
Return to living as they would want you to!
Feel the connection of love in your heart forever!
This hypnosis sessions will gently guide you into a state of deep relaxation and help you with the feelings of grief and bereavement. It uses advanced hypnotherapy techniques that allow you to work on your thoughts and emotions at your own pace until you feel more comfortable with them. In time you can begin to experience a renewed passion for life, as those negative emotions fade away.
This is the strength of hypnotherapy – you can make changes in your mind steadily so that soon you will be thinking and feeling in a better way – a way that helps you deal with what has happened. This hypnosis sessions will help you to make the changes that will help you through this difficult time.
You can let go of grief with the help of hypnotherapy!
Disclaimer: Please remember that everybody is different and therefore results and response times do vary from person to person.
Healthy Mind
Free yourself from mental and emotional distress with hypnosis! The human mind is in many ways a miracle of nature, perhaps the most complex and sophisticated phenomenon in the known universe. But there's a price to pay. All too often, and for a variety of reasons, the mind can work against itself, leading to chronic disorders such as anxiety, depression, grief and panic attacks.
We offer a selection of hypnosis sessions that can help you develop and maintain a healthy mind. Our hypnosis sessions address several of the most common issues that can affect the health of your mind, as well as providing you with the tools to deal with unwanted thoughts and emotions.